60inch semi precious stone necklace - lapis & spinel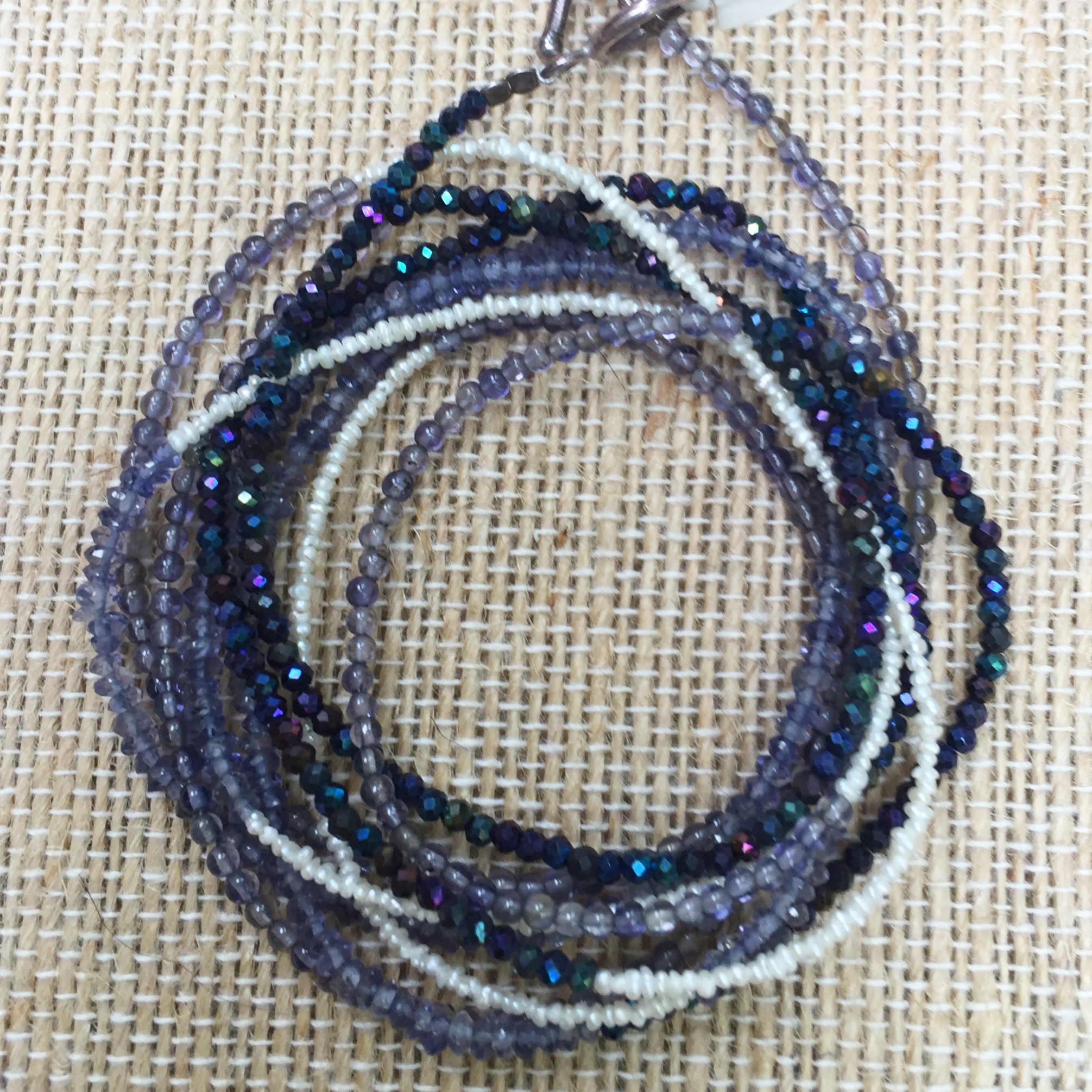 60inch semi precious stone necklace - lapis & spinel
back by popular demand and in new stone combinations! I made one for myself with some left over sapphires and seed pearls and everywhere I went, people were trying to buy it off my neck.
I usually wear it looped 3 times around my neck but you are free to wear it extra extra long. It is very delicate so please handle carefully.
So here are some brand new collections. Most colors available so please ask and specify when ordering. Below is a color chart but there are many different kinds of stones with each creation.
Green - peridot
Purple - amethyst
Beige - aventurine
Grey - labradorite
Blue - tanzanite
Yellow - topaz
sold out